Board of Directors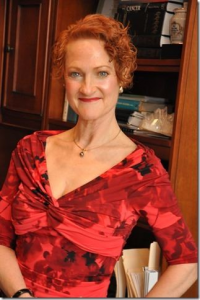 PRESIDENT
Lisa Everett Andersen, B.Sc. Pharm, FACA, FIACP, CCN (Certified Clinical Nutritionist)
Owner, Holistic Clinical Pharmacist & Board Certified Clinical Nutritionist
Lisa Everett Andersen, pharmacist and certified clinical nutritionist, has a passion for helping people achieve the reversal of disease and the reclamation of their health. She is the owner of O'Brien Pharmacy and the Kansas City Holistic Centre in Mission, Kansas.  In her private consultation practice, she focuses on outcome-based holistic patient care and education. Her work incorporates the principles of biochemically-based clinical nutrition, spirituality, physiology, and pharmacology.
Lisa is an adjunct faculty member of the University of Missouri-Kansas City School of Pharmacy and the University of Kansas School of Pharmacy.  She has served as a clinical instructor for the University of Kansas School of Medicine. Lisa has contributed articles to a variety of professional publications and has lectured to professional and patient groups both locally and internationally, compiling more than 1500 presentation hours.
Lisa was on the Midwest Internal Review Board for 10 years, overseeing more than 950 studies for the Food and Drug Administration. She also served on the board of trustees for the American Holistic Medical Association.  Her professional engagements include serving as President of the International and American Associations of Clinical Nutritionists, participating as a member on the Professional Affairs committee for the Kansas Pharmacists Association, and being a member of the International Association of Compounding Pharmacists.
Lisa was a Celebration of Women 2002 honoree and was named a KU School of Pharmacy Preceptor of the Year. She was the recipient of the 2013-2014 Excellence in Innovation Award from her peers and KPhA.  The award was for innovations in her practice that resulted in improved patient outcomes. Optimal Daily Allowance, the multi vitamin/mineral supplement she designed, was given the 2014 five star award from NutriSearch Comparative Guide to Nutritional Supplements. She also formulated the antioxidant supplement Body & Vision.
After decades of research and clinical observation, Lisa has authored her first book, Learning To Thrive in a Toxic World And the Impact of Clinical Endocrinology and BHRT – A Reference for Healthcare Practitioners and Patients. Lisa Everett Andersen, Holistic Clinical Pharmacist and Board Certified Clinical Nutritionist dispenses a different prescription. She is writing her second book, Learning To Heal in a Toxic World – A Reference for Healthcare Practitioners and Patients. Lisa Everett Andersen dispenses holistic remedies.
She is currently enrolled in The Canadian College of Homeopathic Medicine, seeking her diplomate in constitutional homeopathic medicine.
Vice President
Stephen A. Steeves, CCN, ND, PscD
Steve Steeves, CCN, ND, PscD. is a Certified Clinical Nutritionist, Certified Naturopathic Practitioner, and Doctor of Pastoral Science. Steve became a CCN in 1992. He is the owner and President of the Nutrition and Health Center in Houston Texas since 1994. Steve has appeared on local television, radio and regularly lectures for various groups from the FBI, businesses, nutrition vendors, local churches, and the Houston Police Department. Steve is recognized as an expert in functional medicine practitioner. He utilizes assessments and in-office assessment tools to assess functional nutrition status. His clinical experience ranges from infants at 2 days old to adults in their 90s and professional athletes to critically ill patients with a variety of cancers and autoimmune diseases.
Secretary
Astrid Zuppinger RDN, CCN, LMT, CR
RDN-Registered Dietitian Nutritionist
CCN- Certified Clinical Nutritionist with the IAACN
LMT-Licensed Massage Therapist
CR- Certified Reflexologist
Astrid owns a private practice in Bellevue, Washington- Health Solutions Bellevue Inc..  She started out as a Registered Dietitian in the Main Stream Health Care arena and chose to expand her practice into the Alternative world where she could impact her clients individually.  She is a Board Certified Clinical Nutritionist with the IAACN which allows her work to be more detailed in the Functional/ Alternative Nutrition world and gives more expansion to her practice.
Astrid enjoys thinking "out of the box" and holds a License in Massage Therapy where she can use multiple different types of Muscle testing techniques and she has become proficient with Muscle Response Analysis "MRA" designed by Dr Lowell Keppel out of Denver, Colorado.   She also holds a Reflexology License which brings a Chinese perspective into her practice.
Always looking to better her practice, Astrid is currently pursuing her PhD at Quantum University out of Hawaii, and this will bring her understanding of the Human Energy Fields to another level.  She has been greatly impacted by many mentors and one in particular- Dr Carl Jelstrup - who is a long-standing icon in the Greater Seattle area. He has taught Astrid how to focus on the underlying causes, rather than the day-to-day symptoms. That is basically viewing a person's life as a whole, realizing that issues can stem from an accident, that happened yesterday, a trauma, that happened at birth, or sometime in-between.  Accidents, injuries, falls, birth trauma, braces, loss of teeth, environmentally toxic materials, abuse, improper nutrition, or the stress of life can lead to a gradual failing of the body.  Astrid seeks to find the primary issue in every individual's life which allows the start of the healing process to begin.
Having lived and worked on both beloved Coasts, Astrid currently lives in her home state of Washington and enjoys being active in the pristine surrounding beauty of the Majestic Mountains, many Water Ways and Evergreen Trees.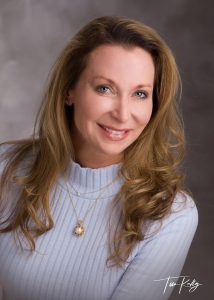 Committee Chair of Continuing Education
Kathy Veon, DAOM, AP, CCN
Doctor of Oriental Medicine
Acupuncture Physician
Florida Department of Health, Board of Acupuncture-Chair
Dr. Kathy Veon is a nationally board certified Acupuncturist (NCCAOM) and Certified Clinical Nutritionist.  Dr. Veon completed her advanced clinical doctorate (DAOM) at Emperor's College of Traditional Oriental Medicine in Santa Monica, CA, with dual specialties in Internal and Physical Medicine, and is also a graduate of Florida College of Integrative Medicine in Orlando, FL.   She is certified as an Acupuncture Detoxification Specialist (NADA), and assists people in recovery from PTSD, trauma, addictions, mental and emotional issues.
She holds a private practice in Lake Mary, Florida at Central Florida Preventive Medicine where she specializes in holistic medicine therapies such as Functional Medicine, Clinical Nutrition, Quantum Reflex Analysis (QRA), Acupuncture, Pelotherapy, NAET (allergy elimination technique), Western and Chinese Herbology, Nutrigenomic Testing and Nutritional Therapies, EVOX Perception Reframing, Environmental Medicine and helping her patients overcome chronic and debilitating illnesses through finding and correcting the root causes of disease.
Dr. Veon has served on the Florida Board of Acupuncture for 8 years and as Chairperson of the Board for the past 5 years.  She has been published in Acupuncture Today, and The Journal of the Florida State Oriental Medical Association.   Speaking and teaching engagements include local Fox News morning shows, Rotary Clubs and local women's clubs, local businesses and corporate health events, acupuncture schools and the IAACN Scientific Symposium.
Committee Chair IAACN Public Relations
Donna F. Smith, PhD, ND, CCN
Biography
Clinical Nutrition (Ph.D.)
Doctor of Naturopathy (N.D.)
Board Certified Clinical Nutritionist (C.C.N.)
Certified Dietitian-Nutritionist (C.D.N.)
Canadian Chartered Herbalist (C.H.)
Dr. Smith is the owner of Advanced Clinical Nutrition (est. 1981) in Wichita Falls, Texas, where she provides Clinical Nutrition Therapy, based on the findings from a Clinical Nutrition Analysis of the Laboratory Reports from testing her patients' blood, urine, saliva, stool, hair, and genetics.
Dr. Smith is interviewed on a variety of nutrition-related topics by radio and television (NBC and CBS networks) news reporters, which included a monthly series of Mid-Day Radio Talks with Susie Bradshaw KWFT Radio for 22 months, and interviews by Dennis Courtney, M.D. Radio Talk Show in Greenburg, PA. and, locally, by Joe Tom White Morning Radio Show.
She is also a bi-monthly contributing writer for The Villager, a South Denver, CO., newspaper (since 3/2021), Wichita Falls Parent Newsmagazine for six years and is a freelance nutritional health writer for a variety of publications, having written over 100 articles for internet and traditional magazines, such as the American Chiropractic Magazine.
Dr. Smith's public speaking engagements include various clubs, organizations, corporations, hospitals, clinics, universities and scientific conferences, such as the IAACN, national groups of scientists and biochemists of the American Society of Clinical Laboratory Science (ASCLS), Stephen F. Austin University, and Columbia Southwestern Medical Center, to name a few.
She has served as a Head Start Board Member as a Dietary and Nutritional Advisor; Secretary, Board of Directors, IAACN Texas Chapter; Founder and President of the National Health Federation, Wichita Falls Chapter; President and Co-founder of the Association of Alternative Health Care, and her professional biography has been published in several Who's Who Directories in the Library of Congress.
KEVIN HENRY, EXECUTIVE DIRECTOR
DEBRA COX, ASSOCIATE DIRECTOR