THE INTERNATIONAL & AMERICAN ASSOCIATIONS OF CLINICAL NUTRITIONISTS
Attain the highest standards of competency and practice by depending on IAACN (The International & American Associations of Clinical Nutritionists). We are a professional membership organization that services practicing clinical nutritionists in many health care professions. For 32 years, members of our organization have demonstrated a passion for serving their communities by their efforts to improve health and nutritional well-being and supporting Health Freedom.
IAACN is a 501(c)(6) organization that serves the Clinical Nutrition Certification Board in Plano, Texas. We are committed to making a real difference in the quality of life of practitioners and their patients through alternative medicine, holistic nutrition, and preventative health care. In addition, we recognize each individual's innate ability to heal and sustain health, and we are committed to the exploration and support of that process.
Ongoing Alternative CONTINUING EDUCATION IN THE FIELD OF CLINICAL NUTRITION
The IAACN invites the visionary, purpose-driven, and compassionate individual who wants to become an exceptional health caregiver to JOIN US. If you are a high-achieving practitioner who welcomes the opportunity to access well-articulated and vital training, then the scientific tools we offer provide the keys to unlocking difficult cases. The IAACN provides training and resources for health professionals in the following  categories:
Up-to-Date Research on Holistic Nutrition
The organizational goals of the IAACN are designed to set the stage for a network of experienced clinical practitioners by providing a powerful, exhilarating, and cutting-edge symposiums. Our yearly symposium offers up-to-date nutritional, biochemical, and physiological protocols. This training is a statement of values that cultivates the personal and professional talents of practitioners so that they might provide even more meaningful service to the world.
LEGISLATION
The IAACN actively monitors legislation that impacts the field of nutrition. The organization supports and promotes the most effective coordinated legislative action on state and national levels.
PUBLIC EDUCATION
Members of the IAACN provide public education on the health benefits of proper nutrition, recognition of environmental and dietary toxic burden, detoxification, and the therapeutic use of nutritional supplementation. Topics include but not limited to:
Adrenal Fatigue
Anti-Aging
Arthritis & Inflammatory Problems
Autoimmune & Immune Imbalances
Biochemical Irregularities
Cancer
Cardiovascular Diseases
Cellular & Tissue Repair/Regeneration
Degenerative Neurological Diseases
Diabetes
EMF Sensitivity
Endocrine System Dysfunction
Environmental Toxicity
Epigenomics
Fibromyalgia
Gastrointestinal & Digestive Disturbances
Hair, Nail & Skin Issues
Hormone Imbalances
Infectious Diseases
Mental Health
Pediatric Nutrition
Structure & Physical Recovery
Viral Pathogens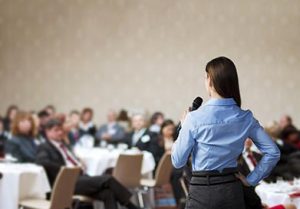 PROFESSIONAL EDUCATION
We are an organizational member of the prestigious International Associations for Continuing Education and Training. The IAACN provides continuing education courses within our Annual Scientific Symposium to update practitioners on the latest technical research and assessment techniques.
MEMBER FORUMS
The IAACN Annual Scientific Symposium conference is designed for the purpose of personal growth, networking, and idea exchange.
CERTIFICATION
Certified Clinical Nutritionist (CCN) designation is available for those meeting ascribed criteria for applicants, completion of training, and upon passing the examination provided under the sponsorship of the Clinical Nutrition Certification Board (CNCB). The CCN Online Examination and Recertification process have become the national standard for professional clinical nutrition competency. To view CCN requirements, click here.
To locate a Certified Clinical Nutritionist(CCN) in your area, call the office at (972) 407-9089 or visit our contact page. We proudly serve health care professionals in Plano, Texas, and throughout the nation.